Do you know what you would do if you or a member of your family were facing a dental emergency that required an urgent care dentist? Do you have the phone number handy of a dentist whom you can call in an emergency? At Quest Dental our dentists want to help people who need an
emergency dentist in Baltimore
. Our dentists all work very hard to be able to treat same-day dental emergencies.
Emergency Dentist in Baltimore
Quest Dental is a dental office that welcomes all members of your family into our practice. We have been serving the Baltimore community for 24 years. Our dentists are: Dr. Michael White, Dr. Michael Saffold, Dr. Lenora Caldwell, and Dr. Tamara Dulan. All of our dentists are well-qualified to handle all types of dental emergencies. Our
emergency dentist in Baltimore
knows that just about any dental emergency that involves injury to a tooth or gums can be potentially serious and should be treated as soon as possible. Among the dental emergencies we treat are: toothaches; chipped teeth; broken teeth; knocked-out teeth; partially dislodged teeth; lost crowns; lost or broken fillings; and tooth abscesses – just to name a few.
Our
emergency dentist in Baltimore
will be able to see you in a timely fashion and provide the emergency dental care that you need. There are some things you may even be able to do to help the emergency care process along. If a tooth is broken, rinse off any saved pieces and bring them with you to the dentist. If a tooth is knocked out, hold it by its crown and rinse off the tooth root with water. Do not scrub it. If you can, put the tooth back into your mouth, put it into its socket. Do not force the tooth, though. If the tooth cannot be put back, put the tooth in a small cup of milk, or water with a tiny bit of salt if milk is not available. If you lose a filling you can temporarily put in a small piece of sugarless gum, which may ease some discomfort, while you get to our dentist. Also, if you wake up with a toothache, don't let it go untreated. Toothaches generally will not get better on their own, and you should see our dentist as soon as possible. Dental emergencies can happen quickly. We hope you are comforted by the fact that should you face a dental emergency you can always call us at Quest Dental for prompt, experienced and tooth-saving care.
Quest Dental
1000 East Eager Street
Baltimore, Maryland 21202
(410) 774-5377
By Quest Dental
June 22, 2015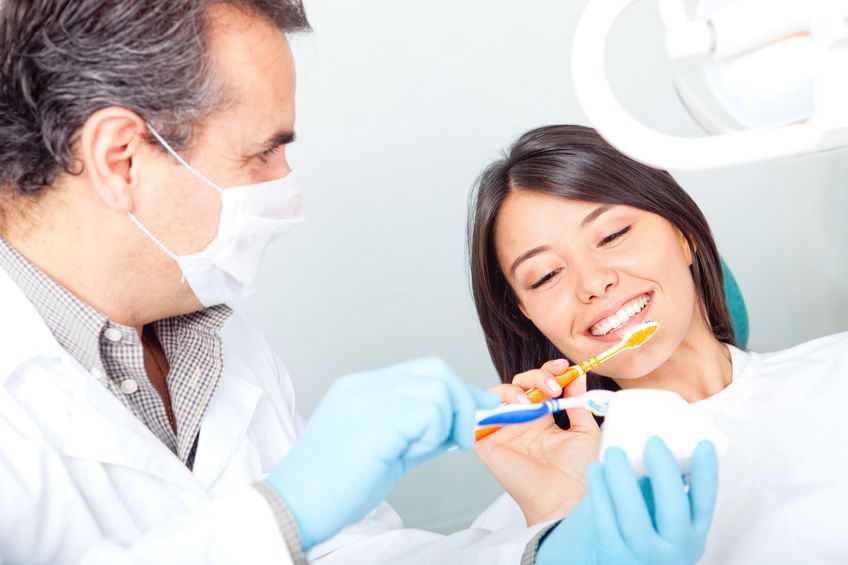 Blog Posts
Follow Us